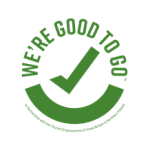 We have implemented a number of additional safety measures to follow Scottish Government and NHS Guidance around Covid-19. Please be sure to adhere to these measures as this helps reduce the spread of the virus, keeping you and our staff safe.
COVID-19 FAQ's
We have implemented a number of additional safety measures to follow Scottish Government and NHS Guidance around Covid-19. Please be sure to adhere to these measures as this helps reduce the spread of the virus, keeping you and our staff safe.
Do I need to take a COVID-19 test before coming to Orkney?
There is no official requirement for anyone travelling to Orkney to take a pre-departure test, but the Scottish Government is encouraging those planning to visit any Scottish island to voluntarily take two tests for coronavirus prior to travel.
Click here for more information on free testing for visitors to the islands.
Click here to order free rapid lateral flow tests.
I don't live in the UK, can I still come to the Orkney Caravan Park?
Please follow the Scottish Government's current travel advice.
What should I do if I start to suffer symptoms of Coronavirus/COVID-19 when I'm in Orkney?
If you develop Covid-19 symptoms, self-isolate and follow the latest advice from NHS Inform.
If you are unsure or your symptoms worsen please call NHS24 on 111 for advice or guidance or visit the NHS Inform website.
NHS Orkney has a direct phone line to book a COVID-19 test. You can call to book a test on 01856 888 211 between 0800-1800 seven days a week.
What is open in Orkney for visitors?
For further travel advice and information on what is currently available in Orkney, visit the Orkney.com website.
What additional cleaning protocols are in place?
Our cleaning protocols have been enhanced throughout the Campsite and we have purchased state of the art cleaning equipment to help with this.
What are my cleaning responsibilities whilst staying at the Campsite?
We have provided disinfectant spray and reusable cleaning cloths or blue roll in all shower rooms, toilets and communal areas within the utility block. We ask customers to wipe down any surface they touch after they have finished using the area and put the reusable cloth into the laundry receptacle provided once complete. We recommend that you wipe down surfaces before use as well.
Can I use my own cleaning supplies?
Please do not use your own disinfectant spray in the utility block. As part of our enhanced cleaning protocols we will routinely be spraying all surfaces with an electrostatic spray solution which protects against Covid-19, and the provided disinfectant spray is designed to work in conjunction with this. Other disinfectants may inadvertently remove the electrostatic solution.
Will there be hand sanitisers available?
There are hand sanitisers located at the entrance and exit of the building as well as situated throughout the facility and grounds. We also recommend you bring your own supply of hand sanitiser just to be on the safe side.
Do I need to wear a face covering?
You must wear a face covering when you are in the utility block. You are not required to wear a face covering whilst in the individual shower cubicles. People who are exempt are not required to wear a face covering, however we ask that all customers be mindful of others and give people space as much as possible.
Do I need to book in advance?
We encourage all bookings to be made in advance to limit face to face interactions wherever possible and to avoid disappointment. All payments must be taken at the time of booking, you can book through our website, or by phone on 01856 879900.
How many households can stay on one pitch?
In line with current guidance there are no restrictions on the number of households allowed per pitch.
Do I have to provide my details for Track and Trace?
All bookings must supply current details including address and contact information which we store in our secure booking platform. We will provide this information to track and trace should the need arise.
Is there a one-way system in place?
We have incorporated a one-way system where possible. You will see a number of Covid specific signs and floor markings throughout the facility block and we would politely ask that you follow this system where possible.
Will I still be charged full price if I have to cancel my booking within the 30-day cancellation period due to Covid-19 symptoms?
If you have Covid symptoms, DO NOT come to The Orkney Caravan Park. If possible, please let us know as early as possible that you will not be able to attend your booking as this may free up a space for another customer. You will not be charged if you cancel due to Covid-19 symptoms. However, we may request proof that a test has been taken before you can book another pitch.
Will the shower facilities be available?
Yes, though access may be restricted and subject to a time limit to allow for social distancing and cleaning which may result in the occasional waiting period.
Will the kitchen and lounge facilities be available?
Yes, the number of people allowed in each will be restricted and may be subject to a time limit to allow for all customers to be able to use the areas.
Will the laundry be available?
Yes, laundry room access will be restricted to maximum numbers as part of our Covid measures.
Can I still use the outdoor water refill and chemical waste facilities?
Yes, these facilities will still be available for use.
Are there plates and cutlery available for use in the utility block or camping pods?
No, customers must provide their own cooking and eating utensils and must remove from the kitchen after cleaning.
Can we have visitors to the site during our stay?
Guests are welcome to visit residents at their pitch but will not be permitted to use the facilities block which is still for residents use only.